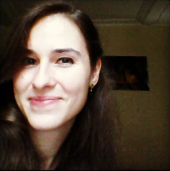 I recently completed my DPhil1 in political philosophy at the Department of Politics and International Relations at the University of Oxford, where I was a member of Christ Church.2 My main interests are in normative political philosophy, and, in particular, questions of justification and moral pluralism in liberal political theory. Specifically, my DPhil thesis is concerned with the challenge that deep moral disagreement poses to public reason.
I also have an MPhil in Political Theory from Oxford. In my MPhil thesis, I explored how to address fundamentally unreasonable views from the perspective of political liberalism. During the MPhil, I was a member of New College.3
Before coming to the UK, I completed my bachelor's degree in political science at the University of Bamberg and worked as a student research assistant at the Chair for Political Theory ("Lehrstuhl für Politische Theorie").
I use LaTeX for my type-setting (you should, too!), and have collected some resources for using LaTeX for work in the Humanities.
I occasionally tweet pictures of cats. If you would like to contact me by email and want the content to stay between us, you can find my public PGP-key here.
---
Called a PhD anywhere else in the world.
Despite the name, not a church. Does have a cathedral, though.
Despite the name, not actually new.